What is Noblepets?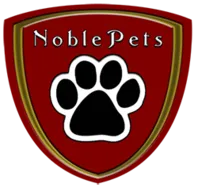 Noblepets is a new branch of the Noblemen Organization spearheaded by our very own Dr. Johnson. Dr. Johnson and the Noblemen have created this wonderful platform as a way to allow more individuals a way of giving back to the community, while at the same time publicly acknowledging their pets, and telling the world why their pet is noble.

Each month the staff at Birdneck Animal Hospital publicly acknowledge one our many wonderful patients by sharing their heartwarming story with others by naming a pet our Pet Of The Month. We are very proud to announce that Birdneck Animal Hospital will make a donation, in the name of each of our Pets Of The Month, to Noblepets.

Monies raised through Noblepets go toward helping to provide local children and veterans who are disabled with specially trained aid dogs to make their lives less difficult.

The Birdneck Noblepet Of The Month will have their picture displayed on the Noblepet Wall of Honor at the Birdneck Animal Hospital, and have their photo as well as their story posted on the web sites of the Birdneck Animal Hospital and The Noblemen. Each owner that registers for annual membership also receives a T-shirt and car magnet announcing that their pet has been recognized as a Noblepet.

For more information on Noblepets, please visit Noblepets.

---
Virginia Beach Veterinarian | Birdneck Animal Hospital
508 North Birdneck Rd Suite C
Virginia Beach, VA 23451
Phone: (757) 355-5694