Do pets get high blood pressure?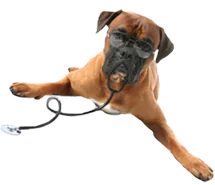 Yes. Hypertension, or high blood pressure, is often secondary to one or more other disease conditions such as problems with the kidneys, liver, hormones, or heart. Hypertension occurs most often in older pets but can occur at any age.
How can I have my pets blood pressure checked?
When obtaining a blood pressure at Birdneck Animal Hospital, we like to have the pet visit with us for part of the day. When pets first come into the hospital, they are often nervous which may give us a falsely high blood pressure reading. Most pets relax after being present for an hour or two. We then obtain at least three different readings and record the average of the three. The test is performed by placing an inflatable cuff around a leg or base of the tail. The cuff is inflated, and the blood pressure is read automatically. The procedure does not take very long and is not painful, as with the test done on humans.
What happens if my pet has high blood pressure?
Uncontrolled hypertension can cause damage to the kidneys, eyes, heart and nervous system. Monitoring for this dangerous condition is important, especially in older pets.


How often should my pet have the blood pressure checked?
Having you pet's blood pressure checked is an important part of his or her annual physical examination. Having your pet's blood pressure checked at least once each year allows us to establish a normal value for your pet and detect a problem early should one occur.
---
Virginia Beach Veterinarian | Birdneck Animal Hospital
508 North Birdneck Rd Suite C
Virginia Beach, VA 23451
Phone: (757) 355-5694