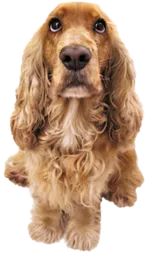 Pet pain management is a must at your Virginia Beach animal hospital. At our animal hospital, we find that when the pain is properly controlled we can maximize quality of life, response to therapy and survival time, and shortening healing time. Pain control starts with the careful nursing care and gentle handling of the pet, thereby providing as a stress-free environment as possible.

Surgical Pain
Surgical pain is best controlled if an analgesic (pain control medication) is started prior to the surgery. This is accomplished by administering mild sedatives and narcotics before the surgical procedure. Depending on the type of surgery being done, these may be administered from twenty minutes to twenty-four hours or more before the procedure. They may be administered as a patch on the skin, oral medications, or injections. Local anesthetics are also often administered prior to or during some procedures. Upon closure of the surgical site, we can bathe the region with light from a therapeutic laser. This treatment decreases surgical pain and promotes healing. After surgery, all our patients go home with analgesics. These are usually oral medications. Because our pets are masters of hiding pain, it is always important to follow the doctor's instructions and give the medication until it is gone. This helps shorten the pet's healing time.

Chronic Pain
Treatment of chronic pain requires chronic treatment. Many pets with painful conditions like arthritis, hip dysplasia and cancer require medication to be administered from one to four times daily. The frequency of administration will depend upon the type of medication being used and the degree of pain the pet is experiencing. We find that even when these pets have a "good day", it is still important to give them their medications. This is another example of where medicating prior to the occurrence of the pain lessens the overall pain when it does occur.

Pain Treatments
Our Therapeutic Laser can dramatically reduce pain, as well as the amount of medication needed to control it. These soothing, pain-free treatments send light deep beneath the surface to affect damaged cells. This therapy reduces the pain associated with numerous conditions including arthritis, hip dysplasia, back problems, ear infections, fractures and wounds. It also reduces inflammation and promotes faster healing.

Other forms of pain treatment include supplements that can improve the quality of the fluid inside the joints, thereby reducing painful friction between bones. We also have a type of medication which is given as an injection. This medication relieves pain by helping to heal certain types of joint damage and reduce inflammation in the joints.

The future is here. The next phase of pain control for pets is the use of stem cells. This treatment entails the surgical removal of a section of the pet's fat, from which stem cells are harvested. These stem cells are then mixed in a fluid derived from the patient's blood. This mixture is injected into the damaged joint space just a few hours after the initial surgery. The stem cells are attracted to the inflamed and damaged tissue. They aid in the healing process and reverse some of the degenerative changes, thereby substantially reducing pain. This is not a cure of the condition but appears to be an excellent way to give the average patient a year or more of pain relief. We should be discovering soon whether this mode of treatment is financially feasible for the average veterinarian to offer, or if it will be found primarily at referral hospitals.


---
Virginia Beach Veterinarian | Birdneck Animal Hospital
508 North Birdneck Rd Suite C
Virginia Beach, VA 23451
Phone: (757) 355-5694